HPHT WELL


SURFACE TEMPERATURE CONTROL
Drill Cool Systems is an integral member of the well design team. We share our extensive experience earned while operating on High Pressure High Temperature (HPHT) wells all over the world.
Our high temperature drilling engineers with HPHT experience look beyond the simple installation of a basic mud cooler or assumed specification for flowline temperature reduction. Instead we seek to collaborate with your drilling team to characterize and mitigate your temperature related risks.
Well Temperature Control™ involves controlling the temperature of the drilling fluid at surface and delivering the cooled fluid downhole.
Your ability to understand and manage the temperature limitations of HPHT drilling operations, especially the critical safety equipment within each system, is essential to the successful and safe completion of your HPHT well.
SURFACE TEMPERATURE RISK MITIGATION
Well Temperature Control™ vs. Conventional Drilling
As wells grow in complexity, the need to characterize the temperature, pressure, and energy within the drilling system also increases. Parameters such as hole size, flow rate, drilling fluid type, and geothermal gradient all can have a direct thermal impact on the well being drilled and affect your ability to safely and successfully complete the well.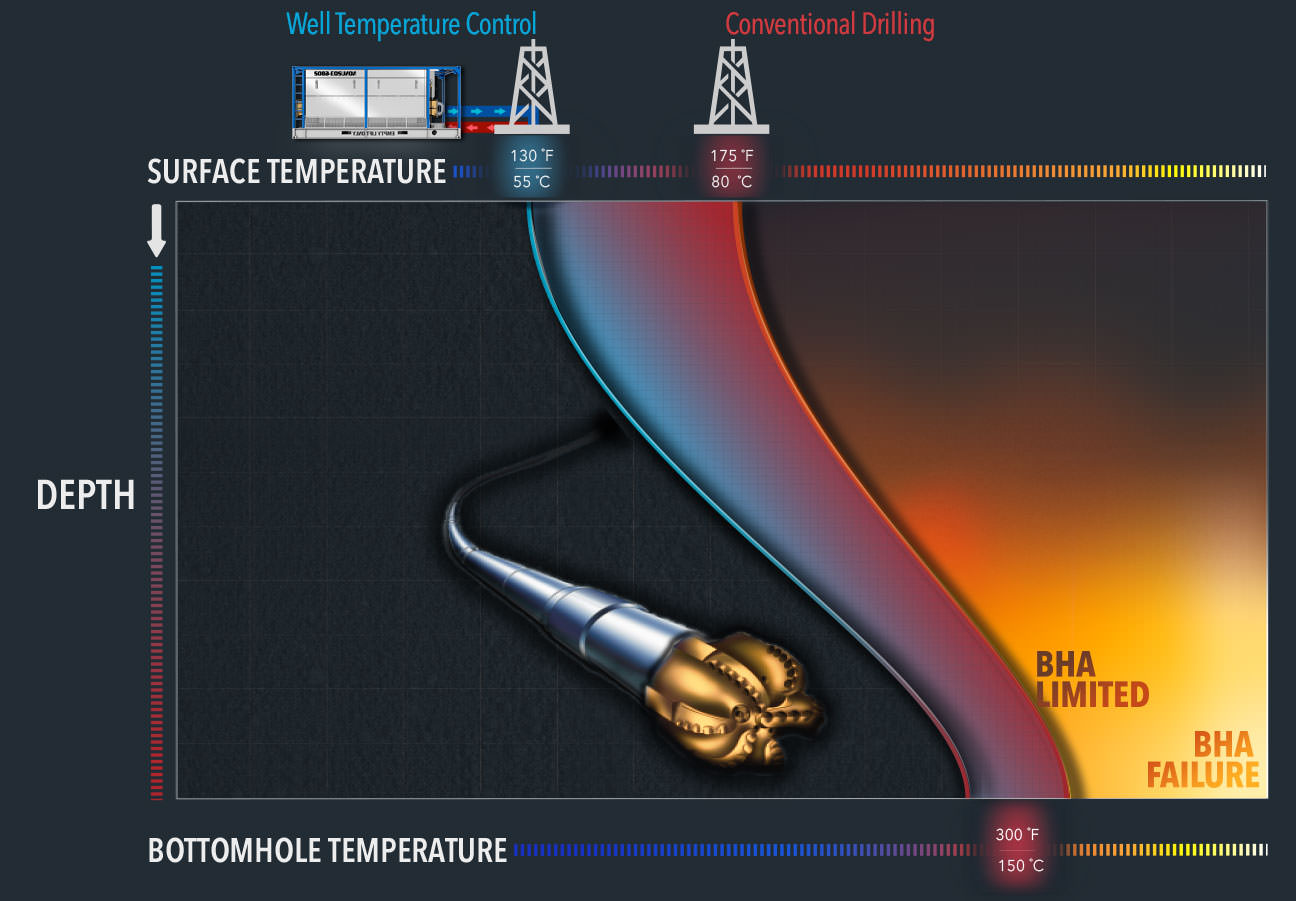 The correct modeling and characterization of drilling conditions are essential to understand the temperature related hazards of an HPHT well. These risks exist both within the wellbore and on surface. Due to the pressure-volume-temperature (PVT) relationship within the drilling system, a thermal hydraulic evaluation of the drilling plan is critical. Some temperature risks may be directly related to extreme pressure and flow conditions encountered within the wellbore.
It is essential to create a thermal-hydraulic drilling system model. This model must be dynamically updated as both design conditions and field conditions evolve. These models can be used to predict the benefit and value of surface temperature control equipment.
Request a wellbore model to see how our drilling fluid temperature control solutions can help mitigate your temperature related risks.
The Geo-Cooler is your
Well Temperature Control solution for
GEOTHERMAL DRILLING
Geothermal energy began in the United States in the early 1800's. By the late 1920's electrical power was produced by John D. Grant at the Geysers. Fifty years later, during the oil crisis of 1979, Kern Steel Fabrication invented the Geo-Cooler to support the geothermal industry's efforts to perform closed-loop drilling, which reduced the environmental impact of drilling. Well temperature control was needed to dissipate heat from the drilling fluid, otherwise it would accumulate heat and turn to steam. Throughout the 1980's, there was rapid development of new geothermal facilities and our Geo-Coolers grew with the industry. In 1982, our Geo-Coolers began operating in Indonesia and have continued to serve these fields ever since. Kern Steel's well temperature control business became Drill Cool Systems.  Over the years, we have tackled challenging fields, such as Kakkonda Geothermal Field, Salton Sea, and Haynesville.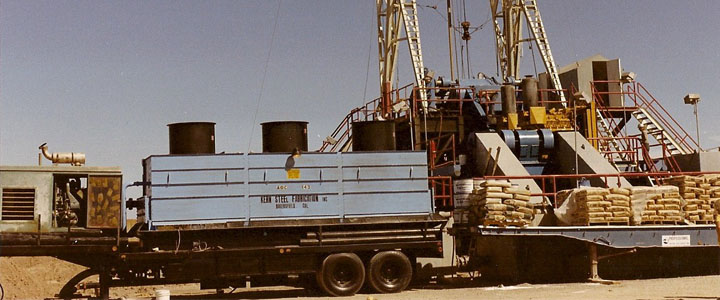 HPHT SURFACE TEMPERATURE CONTROL
RISKS, SOLUTIONS - RESULTS!
WHERE THERE ARE HPHT WELL TEMPERATURE RISKS . . . THERE ARE SOLUTIONS.
Implementing the right Well Temperature Control™ solution involves much more than delivering a mud cooler to the job site and operating the equipment for the duration of the project.
The Drill Cool System enables our HPHT experts to work with the entire drilling team, to ensure the temperature related risks have been properly evaluated. Then a temperature control solution be applied to the HPHT well.
SURFACE RISKRISKS TO PERSONNEL
The safety of all personnel on the rig is a priority. With elevated drilling fluid temperatures, there is an increased risk of possible injury. According to the American Burn Association, human skin that comes in contact with a fluid hotter than 155°F / 68°C can result in a 2nd degree burn in less than one second and can result in a 3rd degree burn in just one second.
SURFACE RISKRISKS TO WELL CONTROL EQUIPMENT
Temperature can adversely affect the reliability and service life of well control equipment, primarily the elastomers within. Well control incidents are by far the most frequently occurring risks. Therefore, reliability is essential for the safe and successful completion of the well. Well control equipment is often rated to short duration exposures of temperatures of 180°F / 82°C.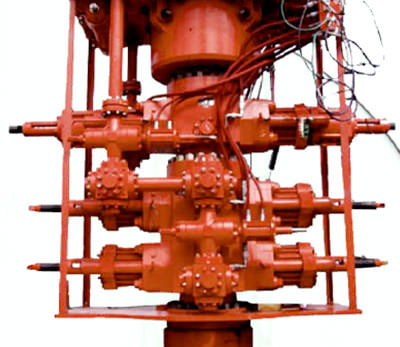 SURFACE RISKRISKS TO SURFACE EQUIPMENT
As drilling costs increase, it becomes ever more important to minimize non-productive time (NPT). Surface equipment that operates at higher temperatures significantly decreases the operational expectancy and increases the equipment maintenance costs. By controlling the surface equipment operation temperature, you can enhance both the uptime and the reliability of the surface equipment.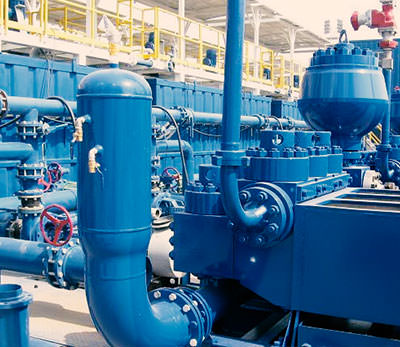 SURFACE RISK & WELLBORE RISKRISKS TO DRILLING FLUID STABILITY
Drilling fluid is a primary well control measure that ensures the safe completion of any well. The stability of rheology of that fluid is essential both within the surface and wellbore system. A temperature controlled fluid has proven to provide a better drilling fluid that enhances the performance of surface equipment and ensures appropriate fluid densities within the wellbore.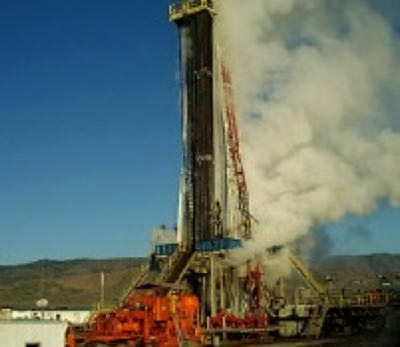 WELLBORE RISKRISKS TO DOWNHOLE TOOLS
Temperature related failures of downhole tools could result in significant unplanned costs to a well. Simply drilling without the aid of these tools many times is unacceptable due to the complexity of the well. A temperature controlled drilling fluid can be used to provide a greater level of protection to these tools as the fluid allows them to reliably operate even in elevated downhole temperature conditions.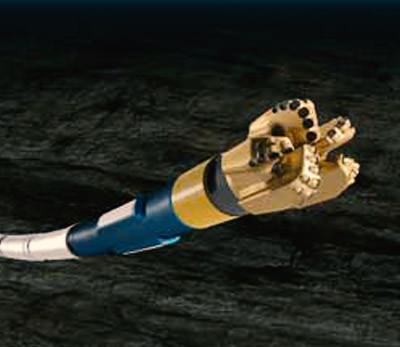 WELLBORE RISKRISKS TO WELLBORE STABILITY
HPHT drilling activities are increasingly complex especially with pore pressure and fracture gradient profiles that are becoming increasingly difficult to navigate. Complex managed pressure systems and ECD profiles continue to improve the risk associated with these difficult wells. A temperature controlled drilling fluid will further enhance the effectiveness of these techniques by maintaining a managed ECD profile that takes advantage of the temperature dependent rheology properties of the drilling fluid - truly enhancing wellbore stability.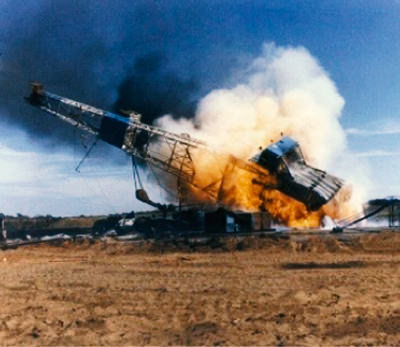 The high temperature drilling engineers at Drill Cool have refined a system of experience and proven results over the past 35 years that can be used to help you determine the potential thermal – hydraulic issues that may risk the success of your HPHT drilling program.
Use the Risk Evaluation Tool now to minimize your risk of costly non-productive time (NPT) and keep your most valuable assets safe – your personnel.