The Geo-Cooler is your
Well Temperature Control solution for
GEOTHERMAL DRILLING
Geothermal energy began in the United States in the early 1800's. By the late 1920's electrical power was produced by John D. Grant at the Geysers. Fifty years later, during the oil crisis of 1979, Kern Steel Fabrication invented the Geo-Cooler to support the geothermal industry's efforts to perform closed-loop drilling, which reduced the environmental impact of drilling. Well temperature control was needed to dissipate heat from the drilling fluid, otherwise it would accumulate heat and turn to steam. Throughout the 1980's, there was rapid development of new geothermal facilities and our Geo-Coolers grew with the industry. In 1982, our Geo-Coolers began operating in Indonesia and have continued to serve these fields ever since. Kern Steel's well temperature control business became Drill Cool Systems.  Over the years, we have tackled challenging fields, such as Kakkonda Geothermal Field, Salton Sea, and Haynesville.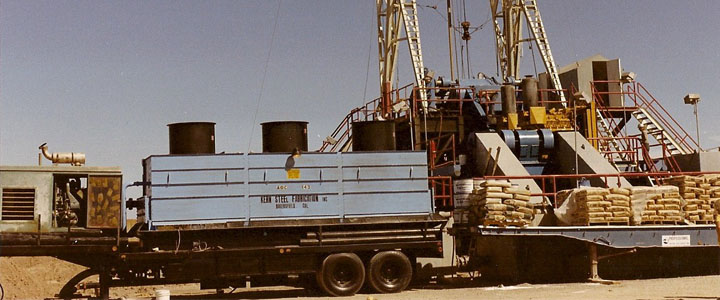 Solutions for Geothermal Drilling
Drill Cool's


FRESHWATER GEO‑COOLER™
THE GEO‑COOLER™ IS THE PERFECT SOLUTION FOR LAND BASED DRILLING WITH ACCESS TO FRESH WATER.
The Freshwater Geo‑Cooler™ is the industry standard for mud cooling needs in all HPHT and geothermal drilling areas of the world – both onshore and offshore. This proprietary mud cooler design incorporates the power and efficiency of a closed circuit cooling tower with the robust versatility of a DNV certified offshore ISO container – thus enhancing the mobility and flexibility of the drilling fluid temperature control system. Many of our customers have realized significant savings by sharing their Geo‑Coolers™ across onshore and offshore drilling programs within the same region.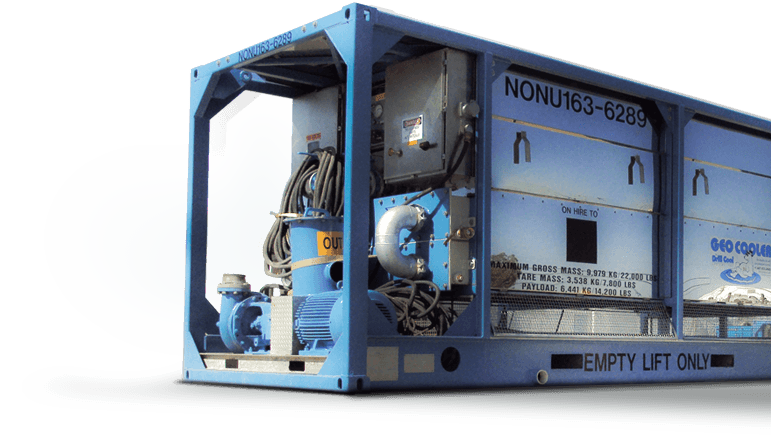 Drill Cool's


LEAMS Drilling Seperator
LOW EMISSIONS ATMOSPHERIC METERING SYSTEM
THE BEST TECHNOLOGY FOR REMOVING SOLIDS AND LIQUIDS FROM GEOTHERMAL VAPOR THAT IS VENTED TO THE ATMOSPHERE.
Unlike traditional "Blooie Muffler" drilling separators, the LEAMS makes geothermal drilling safer, faster, efficient and environmentally friendly.  This multi-faceted technology can be used for air, mud, mist or foam drilling, and has the added ability to meter steam and brine flow as part of the drilling process.  No other drilling seperator can perform all of these functions, let alone provide any single function as well as LEAMS.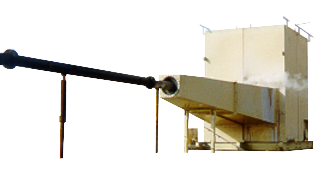 Central Texas
Location Coming Soon
How Can Drill Cool Help Manage Temperature Related Risks?
DETERMINE IF YOUR DRILLING CONDITIONS ARE PUTTING YOUR PROJECT AND PERSONNEL AT RISK
With our Thermal Risk Assessment, together we can determine if your drilling conditions are putting your project and personnel at risk. With a Drill Cool solution our engineers will work closely with your drilling team to ensure overall system safety. We are available from well inception through production to ensure all temperature related risks have been properly characterized and mitigated.