OUR COMPANY
the well temperature control leaders
At Drill Cool Systems, we understand the risks and challenges our customers encounter in today's harsh drilling environments. That is why we take the utmost care to produce the most reliable drill cooling systems available.
For more than 35 years, our team of experts has worked closely with our customers to produce high quality and reliable Geo-Coolers™ Mud Coolers. Our project team understands the importance of mitigating the temperature related risk to personnel, equipment and the environment.
Drill Cool's core areas of expertise include: technology, engineering, and project logistics. Throughout the process we partner closely with our customers from engineering design to technical installation. Our Drill Cool engineers and experts have an extensive pedigree, having successfully installed cooling systems in the hottest geothermal wells, deepest HPHT wells, and the most wellbore temperature control wells of the Arctic.
A brief introduction to our history and capabilities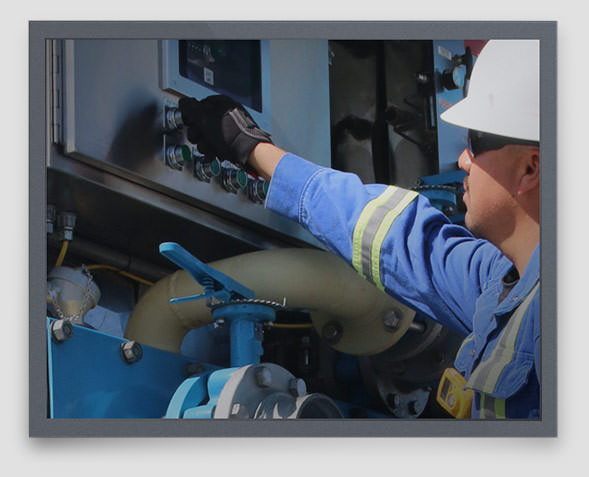 THE REASONS WHY WE DO WHAT WE DO
Drill Cool Systems is the original manufacturer of Mud Coolers also known as Geo-Coolers. For more than 35 years we have been proud to offer the best mud cooling systems worldwide. Our focus is on controlling wellbore temperatures through the cooling of drilling fluid at the surface. Drill Cool provides unique solutions for controlling drilling fluid temperature for oil, gas and geothermal operations throughout the world.
AN INTERACTIVE TIMELINE OF HOW AND WHEN
Drill Cool Systems started in Bakersfield, CA under the Kern Steel Company in 1978 by Elwood Champness. Elwood went on to invent a piece of equipment that could control the temperature of drilling fluids so that operators could drill safely on Geothermal wells. In the late 1980s Drill Cool Systems widened their reach, with their first international project in Indonesia. By the mid 1990s Drill Cool Systems experienced considerable growth in the Geothermal and Oil & Gas industries and continues to operate as the global leader in drilling and well safety today.
We invented the mud cooling system over 35 years ago with our Geo-Cooler™. Today, we continue to provide innovative solutions for wellbore temperatures through the cooling of drilling fluid. Drill Cool Systems is always in search of the most qualified and brightest minds to join our team.
Experienced Service Tech - Louisiana
Experienced Service Tech, Western Louisiana - Louisiana
Drill Cool Systems, Inc. offers a competitive employee benefit package including health benefits, 401K and vacation. Drill Cool Systems, Inc. offers an environment that encourages our employees to express themselves and a culture that promotes respect for colleagues.
Employment Opportunity
Please follow the link below to be redirected to our recruiting platform!