Drill Cool's


FX SEAWATER Geo-Cooler™
THE MOST TRUSTED MUD COOLER FOR THE OFFSHORE DRILLING INDUSTRY
THE FX SEAWATER GEO‑COOLER™ HAS BEEN SUCCESSFULLY DEPLOYED ON THE HOTTEST ULTRA-HPHT WELLS OF THE WORLD. WITH MORE THAN 10 YEARS OF PROVEN EXPERIENCE WITH THOUSANDS OF OPERATIONAL HOURS WITHOUT A SINGLE NPT INCIDENT – THIS SEAWATER MUD COOLER CONTINUES TO DIFFERENTIATE ITSELF FROM OTHER MUD COOLERS.
Designed for economical, trouble free operation, efficient temperature control of drilling fluids, and superior solids handing – the FX Seawater Geo‑Cooler™ is ideally suited for your offshore needs.
This extraordinary mud cooler incorporates a proprietary, fully welded and sealed, closed circuit heat exchanger that is designed to minimize the plugging and fouling that plagues a conventional plate and frame (PHE) mud cooler. This is accomplished while nearly eliminating the risk of drilling fluid & seawater contamination and maximizing thermal performance.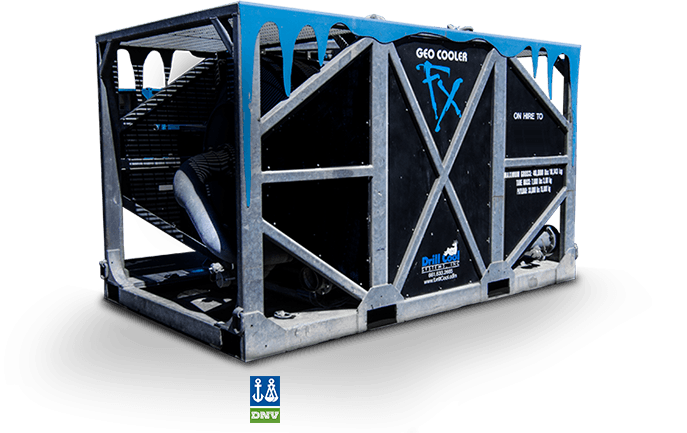 More about the FX Geo‑Cooler™
The FX Geo‑Cooler™ utilizes a proprietary large surface area heat exchanger that is robust enough to handle raw seawater. The proprietary design is also superior in handling high viscosity drilling fluids, with solids up to ¾" (19mm). The FX Geo‑Cooler™ boasts a small footprint and is packaged in a robust galvanized steel frame. The FX Geo‑Cooler™ can be used in short & long-term wells and does not require an onsite operator. The FX Geo‑Cooler™ is DNV 2.7-1 certified and can be shipped anywhere in the world.
Remote System Monitoring on local LAN via Web Browser
Audible & Visual System Alarming
Electrical System Purge for Class 1 Div 2 Operations
Full Drilling Fluid Temperature PID Control off Drilling Fluid Inlet Temperature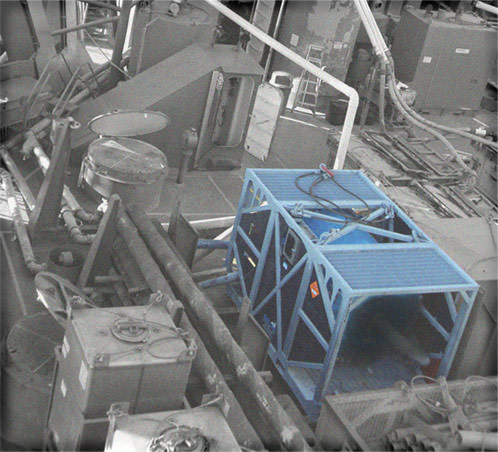 FX Geo‑Cooler™ Case Studies
or Drill Cool Systems, engineering is the thriving core of the company — it is what allows for safe & efficient drilling, with little to no Non Productive Time. There is no one this impacts more than our clients. Our HPHT Well Temperature Control™ Solutions have performed successfully time and time again. To view associated risks, solutions and results of the Geo‑Cooler™ in action, view our Case Studies.
Does your

offshore drilling operation need a

FX SEAWATER GEO‑COOLER™?