Drill Cool's


PX SEAWATER Geo-Cooler™
A PROVEN STANDARD IN THE MUD COOLER INDUSTRY
THE PX SEAWATER GEO‑COOLER™ IS THE IDEAL COMBINATION OF PLATE AND FRAME (PHE) MUD COOLER MODULARITY AND HEAT TRANSFER EFFICIENCY. JUST BECAUSE YOUR DECK SPACE IS LIMITED, DOESN'T MEAN YOUR MUD COOLER OPTIONS ARE!
Designed for the economical and efficient temperature control of drilling fluids, the PX Seawater Geo‑Cooler™ is a popular choice for space constrained offshore installations. This mud cooler is built on a foundation of proven titanium plate heat exchangers that are ASME certified. The modularity of the PHE mud cooler provides for the expansion of additional exchanger modules that align with your project specific cooling needs.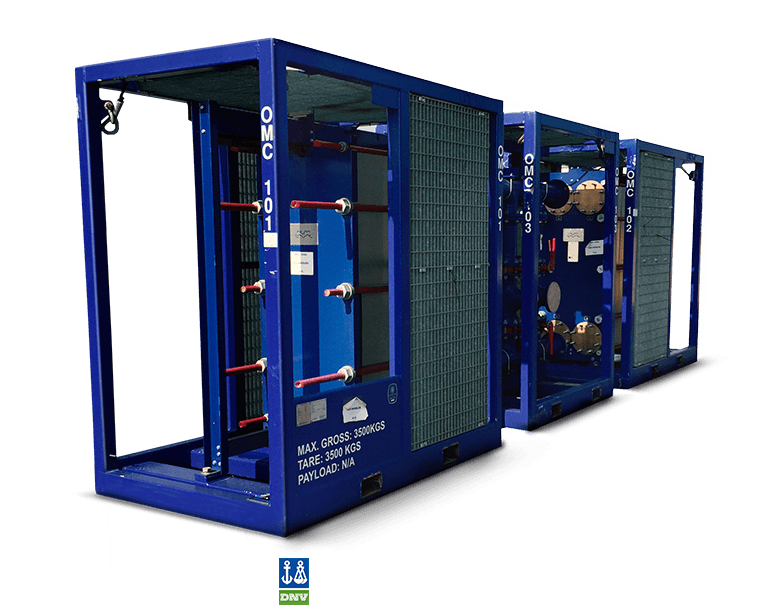 More about the PX Geo‑Cooler™
The PHE mud cooler is a unique balance between operational efficiency, simplicity, size, and costs – however the results are impressive. Designed to minimize weight and space requirements while ensuring maximum serviceability, this Seawater Geo‑Cooler™ is simple to install and operate. Its modular design also provides for the inclusion of suction strainers, back flush manifolds and additional exchanger modules that can be configured for your unique drilling environment.
Need Help Choosing the right solution?
Utilize the DCS Equipment Selector Tool